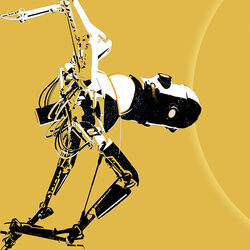 Seth is a companion of Joule.
Shy and sometimes fearful, Seth is nonetheless an extremely capable core who excels inside the SP-DR frame. Corebots of Seth's type were assigned delicate, details-oriented construction tasks high above the shifting sands of Far Eden. Despite his nervous nature, Seth can reliably lift loads many times his weight over great distances.
Ad blocker interference detected!
Wikia is a free-to-use site that makes money from advertising. We have a modified experience for viewers using ad blockers

Wikia is not accessible if you've made further modifications. Remove the custom ad blocker rule(s) and the page will load as expected.