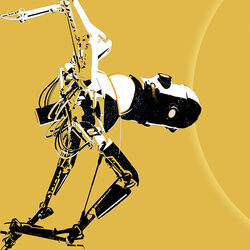 Seth is a companion of Joule.
Shy and sometimes fearful, Seth is nonetheless an extremely capable core who excels inside the SP-DR frame. Corebots of Seth's type were assigned delicate, details-oriented construction tasks high above the shifting sands of Far Eden. Despite his nervous nature, Seth can reliably lift loads many times his weight over great distances.
It is mentioned by Kai that Seth has a fear of heights, despite his climbing ability.