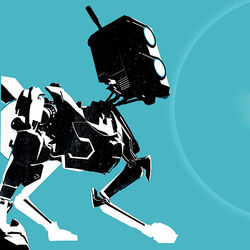 Mack is a companion of Joule.
Designed for cheerfulness and loyalty, the Mack core is most comfortable in the K-9 frame. Like other Corebots of his type, Mack is responsible for the tracking and retrieval of components vital to the upkeep of "Far Eden's" atmospheric processors and other equipment. Mack is also the designated companion of Joule Adams.
Ad blocker interference detected!
Wikia is a free-to-use site that makes money from advertising. We have a modified experience for viewers using ad blockers

Wikia is not accessible if you've made further modifications. Remove the custom ad blocker rule(s) and the page will load as expected.