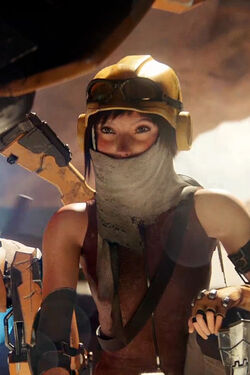 Joule is the main protagonist of ReCore.
One of the first brave volunteers for the "Far Eden" colony, Joule Adams wakes after centuries in cryo-sleep to find that nothing has gone according to plan... With her trusty Corebot companion, Mack, Joule begins her adventure in Far Eden to save mankind from a terrible fate.
Voice actor
Edit
Ad blocker interference detected!
Wikia is a free-to-use site that makes money from advertising. We have a modified experience for viewers using ad blockers

Wikia is not accessible if you've made further modifications. Remove the custom ad blocker rule(s) and the page will load as expected.