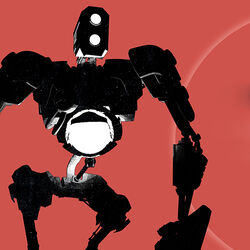 Duncan is a companion of Joule.
A rugged Core with a gruff and stubborn personality, Duncan is well-suited to the AP-3 frame. In this configuration, Duncan was originally tasked with excavating the foundations of the Far Eden colony. But he will now aggressively smash rocks and other obstacles that have clogged colony facilities over time.
Ad blocker interference detected!
Wikia is a free-to-use site that makes money from advertising. We have a modified experience for viewers using ad blockers

Wikia is not accessible if you've made further modifications. Remove the custom ad blocker rule(s) and the page will load as expected.